April 2023, Cherry Blossoms @ UW Quad


"But it's not just about me. It has to be about the boat."
–The Boys in the Boat
Meredith pomfret
Fourth Year graduate student
MPOMFR_at_uw_dot_EDU
CEI Graduate Fellow 2022-23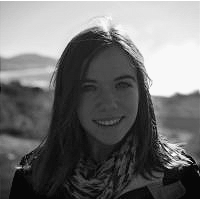 Meredith was born and raised in North Andover, MA before attending Stonehill College in Easton, MA to earn her bachelor's degree in biochemistry. At Stonehill, she joined Prof. Louis Liotta's lab to work on natural project synthesis of iminosugars. She also was treasurer of the Stonehill Irish Dance Truope and a member of the chemistry and biochemistry club. Throughout her time in the lab, she found her passion for chemistry and teaching and decided to pursue a PhD in organic chemistry at the University of Washington. Outside of the research lab, Meredith enjoys hiking, skiing, drinking tea and binge watching The Office.
sarah zeitler
Fourth Year graduate student
szeitler_at_uw_dot_EDU
Summer research acceleration fellow 2019
MEM-C Education Training Fellow 2022, 2023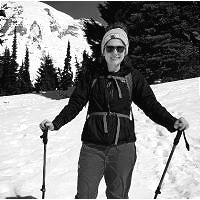 Sarah grew up right outside of Seattle in Kent, Washington. She attended Whitworth University in Spokane, Washington where she majored in biochemistry and biophysics with a minor in theology. While at Whitworth, Sarah participated in intramural sports, was on dorm leadership, and enjoyed being a tutor and T.A. for the chemistry and physics departments. During her time as an undergraduate student, she worked on the synthesis of praziquantel derivatives to be used as chaperone molecules to be used in helping to correct malfunctioning aryl sulfatase B caused by Mucopolysaccharidosis type VI under the supervision of Prof. Trisha Russell. She also completed an REU at the University of Maine in which she aided in the development of thermally-initiated cellulose hydrogels with Prof. William Gramlich. When not in lab, Sarah loves to be outside exploring the great PNW, playing sports, traveling to new countries, and of course binging on Netflix.
Brian Sun
Third Year graduate student
bsun3_at_uw_dot_edu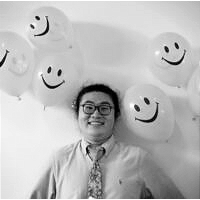 Brian was originally from Harbin, China and later moved to Eugene, Oregon. In Oregon, he worked on synthesizing cycloparaphenylene derivatives with Prof. Ramesh Jasti and obtained his bachelor's degree in chemistry at University of Oregon. In the meantime, Brian took leadership roles in various student groups, most notably as the President of U R AWESOME Club. He worked to advocate for international students in the university while serving as the representative of physical science students in the student government. He is currently pursuing his PhD in Chemistry in the Golder Lab. When not doing chemistry, Brian likes to cook, road trip and make people laugh.
Christine Morrison
Third Year graduate student
cmorr_at_uw_dot_edu
CEI Graduate fellow 2021-22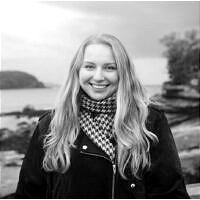 Christine was born and raised in Long Beach, California. She attended the College of the Holy Cross in Worcester, Massachusetts where she earned her undergraduate degree in chemistry with a minor in German language. While attending Holy Cross, Christine was alto section leader of the College Choir, a member of the Dance Ensemble's ballet group, and co-chair of the Chemistry Student Advisory Committee. During this time, she also joined Prof. Kevin Quinn's lab where she worked on natural product synthesis with a particular focus on developing key reactions involving the use of organic oxidants to selectively functionalize C-H bonds generally viewed as unreactive. This interest in C-H functionalization led her to work for the summer in Prof. Christina White's lab at the University of Illinois Urbana-Champaign, ultimately confirming her desire to pursue her PhD in organic chemistry. Outside of lab, Christine enjoys hiking, crocheting, exploring Seattle, and listening to jazz music while cooking.
Mercie Hodges
Third Year graduate student
mercieh_at_uw_dot_EDU
CEI Graduate Fellow 2022-23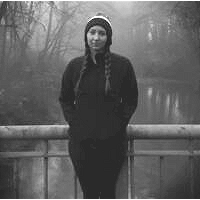 Mercie grew up in Montana, and went to college at George Fox University near Portland, Oregon. During her time there she studied Biochemistry and conducted synthetic research with Dr. R. Carlisle Chambers, creating functionalized perylene ligands to use in luminescent solar concentrators. During a gap year, she worked at Clean Water Services in Oregon as part of a natural water treatment research team, focusing on removing heavy metals from water through organics and developing a method for tracking nitrification inhibition in wastewater samples. This time helped her discover a passion for sustainability research, and provided her with motivation to go back to school. When she is not teaching or in lab, Mercie spends time reading, hiking, exploring the PNW, and rewatching Gilmore Girls.
Adelaide Levenson
SECOND Year Graduate Student
amlev_at_uw_dot_EDU
Summer research acceleration fellow 2021
CEI GRADUATE FELLOW 2022-23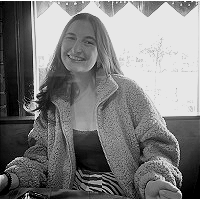 Adelaide grew up in Woonsocket, RI and later attended the University of Rhode Island (URI), where she received her bachelor's degree in chemistry with minors in mathematics and sustainability. While at URI, Adelaide was a resident advisor and a mentor for chemistry majors enrolled in URI 101, a class for first year students. Additionally at URI, Adelaide conducted research under the guidance of Prof. Mindy Levine, assisting on the detection of toxic compounds in contaminated marine environments, and then Prof. Matthew Kiesewetter, working on the synthesis of pyrethroids for the treatment of varroa mites in beehives. Adelaide also completed a summer of research with Prof. Katherine Mirica at Dartmouth College, where she was working on the construction of metal organic frameworks on numerous copper-coated textile substrates for analyte detection. Outside of lab, Adelaide enjoys baking, trying out new coffee shops, and catching sunsets.
Matt Elardo
SECOND Year Graduate Student
melardo_at_uw_dot_EDU
NSF GRFP FELLOW 2023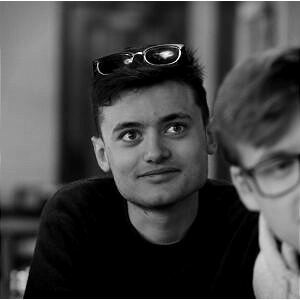 Matt was born and raised in Morehead City, NC. He attended the University of North Carolina at Charlotte, earning a B.S. in biology and a B.A. in chemistry. His undergraduate research, under the guidance of Professor Markus Etzkorn, targeted the synthesis of a library of functionalized isoindenones and their respective dimers, with potential applications in magnetic materials. Outside of the lab, Matt enjoys hiking, rock climbing, and watching the Buffalo Bills!
Morgan Skala
SECOND Year Graduate Student
mskala_at_uw_dot_EDU
CEI Graduate FELLOW 2023-24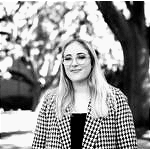 Morgan grew up in Jacksonville, FL before moving to Tallahassee, FL for school. At Florida State University she earned her B.S. in chemistry and conducted research with the Alabugin group on the synthesis of novel graphene nanoribbons through double peri-annulations. She spent her gap year in Golden, CO at the National Renewable Energy Laboratory working on upcycling plastic waste and recycling of plastics through photoredox catalysis. Her time at NREL led her to pursue polymer chemistry with a focus in sustainability for her PhD. In her free time, Morgan likes to go to concerts, discover new coffee shops, and hike the PNW.
Laura Reed
undergraduate (uw '24)
ljreed_at_uw_dot_edu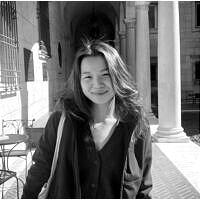 Laura grew up in Seattle, WA and is currently a 3rd year pursuing a B.S. in Chemistry. Prior to joining the Golder Lab, Laura worked in an Arctic sea ice lab here at the UW and completed a summer of research with Professor Sriramya Nair at Cornell University, where she studied upcycling plastic waste in alternative cementitious materials. Laura joined the Golder Lab to pursue her interest in polymer chemistry with a focus on sustainability. In her free time, Laura likes to go hiking, go to the symphony, and spend time with friends.
Yunze Wu
undergraduate (uw '24)
yunzew_at_uw_dot_edu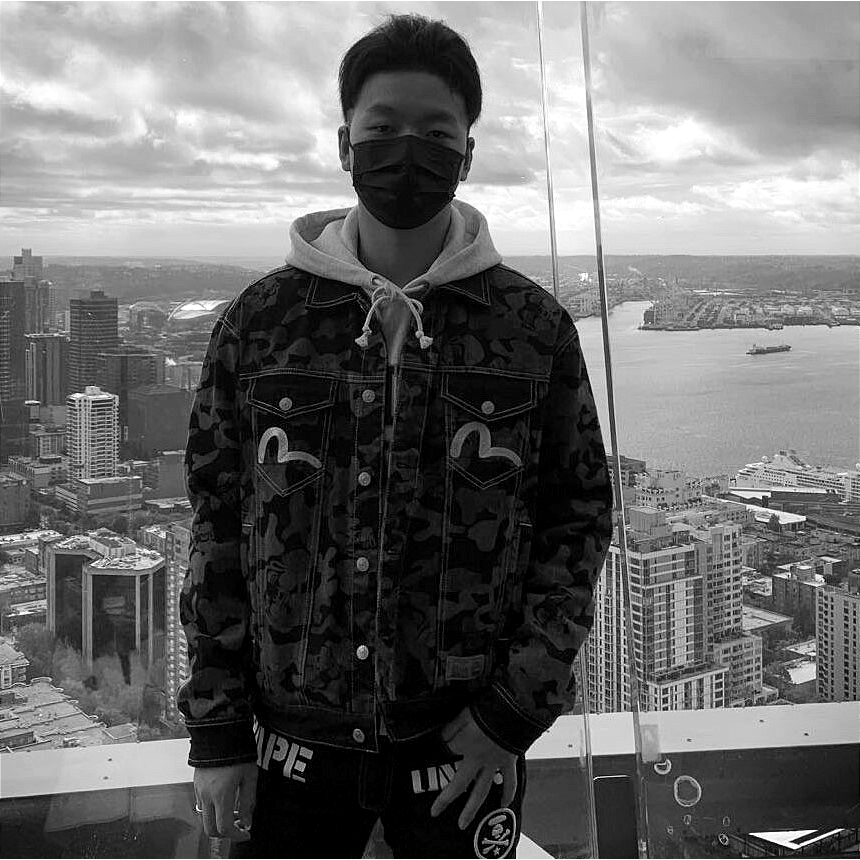 Yunze was born and raised in Suzhou, China and is a junior student at the University of Washington, where he is majoring in chemistry. In high school, Yunze had a short-term research experience in the field of drug pharmacy, which sparked his interest in the field of organic chemistry and solidified his decision to pursue it in university. He joined the Golder lab in order to pursue further knowledge in the field of organic chemistry, with a particular focus on polymer chemistry. Outside of lab, Yunze loves playing basketball and going to gym for fitness.
kiyoshi colon
undergraduate (uw '26)
kiywa_at_uw_dot_edu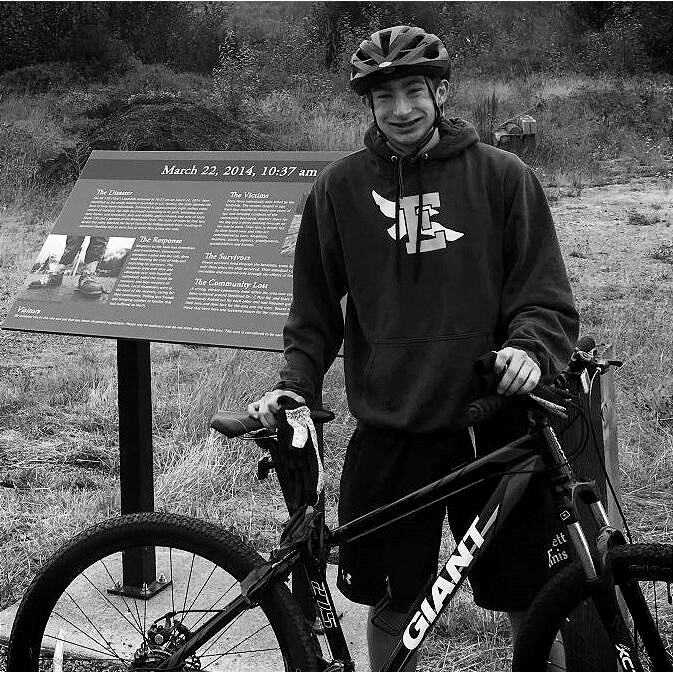 Kiyoshi is a 2nd year undergrad at the University of Washington, pursuing a B.S. in Chemistry, with aspirations for a Ph.D. Before the Golder Lab, he worked in an environmental extractions lab in Everett, Washington, his hometown. He joined the Golder Lab due to his fascination for reaction mechanisms and for his interest in studying polymer chemistry. He loves playing the French horn on his free time, and he's always up for throwing the football or playing tennis.
Bob Li
undergraduate (uw '24)
CHIIE_at_uw_dot_edu
2023 Rising chemstar Undergraduate research Scholar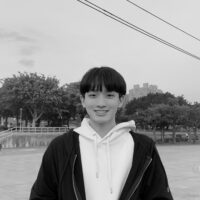 Bob spent several years in Cupertino, California, before moving back to Taipei, Taiwan, where he was primarily raised. He is currently a third student pursuing a B.S. in Chemistry at the University of Washington. Before joining the lab, Bob had worked in an industrial laboratory at DuPont, where he gained experience synthesizing and analyzing inorganic polymers. Bob joined the Golder lab to delve deeper into the realm of polymers, seeking to gain a deeper understanding of their properties and practical applications. When he's not busy studying, he can often be found drawing, exploring new restaurants, and hanging out with friends.
RALF
POST-DOG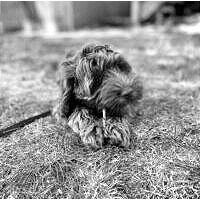 Ralf is an Australian Labradoodle who came to Seattle by way of Boston. He has virtually no chemistry experience whatsoever and currently enjoys chewing on nearly everything, making it difficult for him to get any lab work done. Ralf has indicated that if given the opportunity, he would like to work on epawxide (is that how you spell it?) polymerizations. For now, he enjoys going on walks, rolling in the grass, and finding good sticks.